A SHERLOCKIAN AFTERNOON IN THE
(RICHLAND COUNTY PUBLIC) LIBRARY
Sunday October 18th, 2009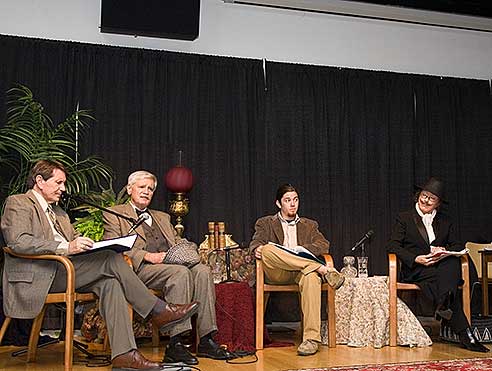 Jim Welch, Dr. John H. Watson (Phil Dematteis), Inspector Tobias Gregson of Scotland Yard (David Cranford) and Irene Adler's "husband," "Godfrey Norton" (Ceille Baird Welch) discuss various possibilities
regarding The Great Detective's whereabouts or the lack thereof.
'Ere now, wot's all this, then?! "Godfrey Norton" doffs his
moustache and scarf and reveals
"himself" as Irene Adler!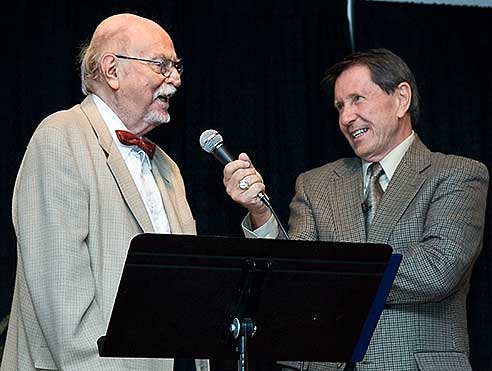 Jim Welch interviews charter Hansom Wheels member Dr. Robert
Robinson (BSI), the only South Carolina member of The Baker Street Irregulars, the preeminent Sherlockian group in the United States.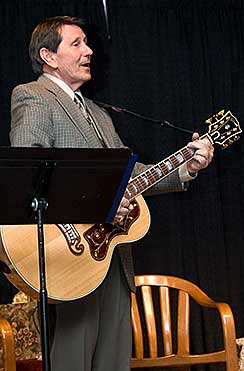 During the break before the play
Jim sings his own composition,
"The Ballad of Sherlock Holmes."