Holmes lights up with a pipe-lighter of his own invention
of today) in order to collect his thoughts about the case.
After Watson lectures Holmes about the dangers of tobacco
(with which Holmes is in complete agreement) they
discuss the case at hand and the possible explanations.
Playwright Bob Robinson, his wife Myrtle and
Ceille Welch watch the performance intensely.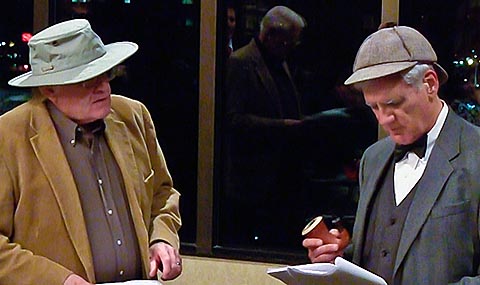 Dr. Leon Sterndale (Wayne Scott), Great Lion-hunter and explorer,
approaches Holmes and asks him what progress he has made in the case.