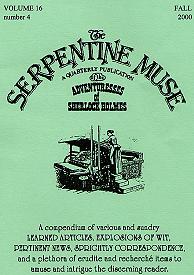 "My collection of 'S's' is a fine one," remarked Sherlock Holmes. "Here is Col. Lysander Stark of evil memory, and Kenneth Starr, the worst man in Washington. But you asked about the fate of Dr Leon Sterndale, and here he is — his work, the other half of it in Africa, neatly docketed.

"Sterndale, Leon. Poisoner employing radix pedis diaboli. Removed to Central Africa, 1897. Heartbroken over the demise of his true love, took a native African wife, 1898. Two daughters: Calpurnia (b. 1899) and Calamari (b. 1900), eventually grew into Siamese twins. Sterndale's wife, Sylvia Plath-Katauga, virtually doomed their marriage owing to her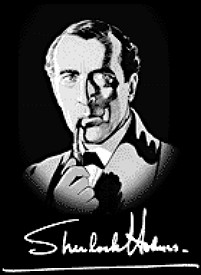 frequent self-destructive behaviour, including, but not limited to, strolling into clearly marked "Hostile Hippo Zones," eating ground glass, and attempting to levitate herself above beds of hot coals when she knew this to be impossible. To end the union, Sterndale fled into the jungle, taking with him only some peanut butter sandwiches wrapped in a bandanna.